Usability Testing Services
Usability testing is the process of putting your product in the hands of potential end users and watching them use it to determine what areas are intuitive and what areas are confusing.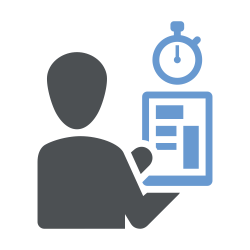 Your end user can answer this question. You watch potential users interact with the product, whether it's a prototype or the actual product. You find out what works and what is confusing. And you can make changes during the development cycle, not when the product is out the door. Or if your product is in the market, we can determine what to change for the next release.
Ucentric Design has experience creating, running, and analyzing usability tests. We can do the following:
Design a test that explores the main tasks of your product
Facilitate the test in a lab, remotely, or on-site
Analyze the data to show what areas need improvement
Design solutions to meet the usability issues
Create the recruiting screeners