Ucentric Design is the user's advocate. Our goal is to identify and create a superior user experience that meets the needs of U. We always remember that a great design delights the end users and meets the business goals of the stakeholders.
Ucentric Designs is based out of San Diego, CA, but works with clients across the country.  We specialize in these areas:
STRATEGY   We analyze your business goals and customer needs to align the feature sets and UI design, which makes a winning solution for all.
RESEARCH    We investigate your target audience and your competitive landscape. We employ tools such as Heuristic Evaluations, Pain Point Interviews, Competitive Analyses, Contextual Inquiries, and Focus Groups to gather and analyze the data.  We apply this data to our designs and strategy.
UI DESIGN (INFORMATION ARCHITECTURE)   We create brand new designs for desktop, web, and mobile platforms.   And we evaluate current designs for usability and business issues, and then provide design solutions to address those issues.
USABILITY TESTING   We design test plans to explore hardware and software.  We moderate the sessions and provide a full report on areas to address and solutions for those areas.
We will work with your team of visual designers and developers, or we can partner with our featured providers to provide these services.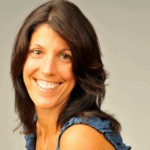 Ucentric Design is headed up by Wendy Eichenbaum, a human factors engineer. She started as a technical writer. Soon after, she went to Carnegie Mellon for her M.A., where she studied interface design and usability. She has worked in senior-level design and usability positions for a number of world-wide companies including Intel, Razorfish, Hewlett Packard, Slacker, Sony, Kyocera Wireless and Forcepoint. She splits her time between UX strategy, design, & testing.
She also is an adjunct professor at Cal State University, Fullerton.  There she teaches a class she created, User Centered Design for Web & Mobile Interfaces.